Skip to Content
Home Renovations and Roofing Experts serving Newnan and Peachtree City
Structured Home Services was established in 2014 in McDonough, GA. Our goal is to provide quality work and exceptional customer service, as we value honesty, commitment, and, most of all, a job well done. With years of working together as a company, as well as over 25 years of individual experience in specialized fields, we want to help others improve their homes and create a more beautiful neighborhood. All our team members are thoroughly trained and have the necessary skills before beginning work on a project with Structured Home Services.
Local and Friendly Customer Service
We are a locally owned and operated business, so we know the distinct weather patterns and climate very well, helping us to better provide a construction that is long-lasting and customized to your home. Because we offer so many different home improvement services, we hope to create relationships with our customers so they come back to us to work on other projects in the future. For that reason, we make customer satisfaction our priority. By hiring local businesses, you are not only supporting the local economy but also getting a team of professionals who value customer service just as much as the actual construction work. Don't get tricked by a big business with no time to focus on your particular needs. We treat each customer with respect and complete your home improvement to your individual tastes.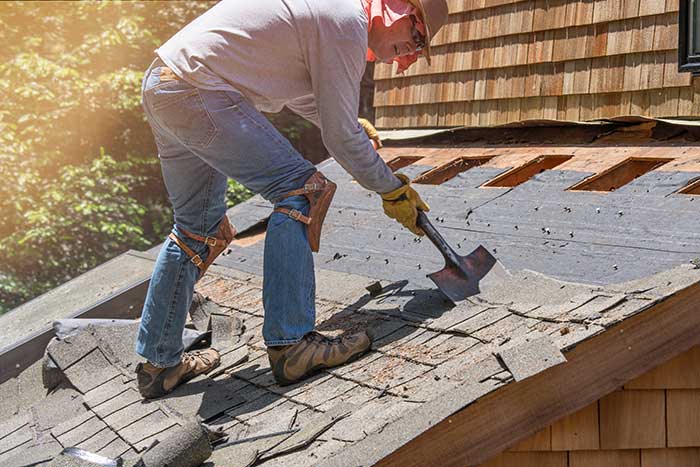 Professional and Reliable Staff
Choosing Structured Home Services means choosing a staff of professionals who are trained and certified. One of the biggest issues when undergoing home improvement projects is dealing with a staff that is not completely qualified, leading to delays and dissatisfaction. You'll have no such problem with Structured Home Services. Our staff will remain timely, professional, and on budget every step of the way. We also make sure all members are uniquely qualified for the jobs at hand so you have a team that specializes in your specific project. We work together with you to come up with a design for your home that is aesthetically pleasing, functional, and structurally sound. By using quality products and installation, we are greatly minimizing the potential for problems in the future.
We Value Professionalism
We are fully licensed and insured because we value professionalism. You are trusting us to renovate your home with roofing, custom decks, renovation, and more, and we value that trust. We only use the highest quality materials and have many design and budget options in order to appeal to all our customers' individual needs.
Schedule Your Free Estimate Today!