Skip to Content
Structured Home Service Wants To Rethink Your Deck
Underdecking is vital to Newnan, GA residents' decks. It not only forms the foundation of your deck and prevents it from collapsing, but it also acts aesthetically. The space under the deck shouldn't be a mess of sagging boards, water-stained wood, and spider webs. Unfortunately, Structured Home Services sees a lot of neglected under decks due to homeowners not realizing how valuable this space is. They love to entertain family and friends and find sanctuary from the blistering sun, but they don't stop to think about the structural elements of their decks.
One of the most significant issues associated with the space under the deck is water damage. Over time, water damage can ruin your deck if you don't address it. Water damage can lead to mold, moss, mildew, bug and pest infestations, and even structural collapse. The best way to prevent rainfall, pool-related wetness, or over cleaning from destroying your deck is to install an underdecking. By turning the space under the deck into another living space, you both solidify the deck and provide ample space to entertain company. Your home is an investment. Make the investment in under deck repairs and enhancements by contacting us today.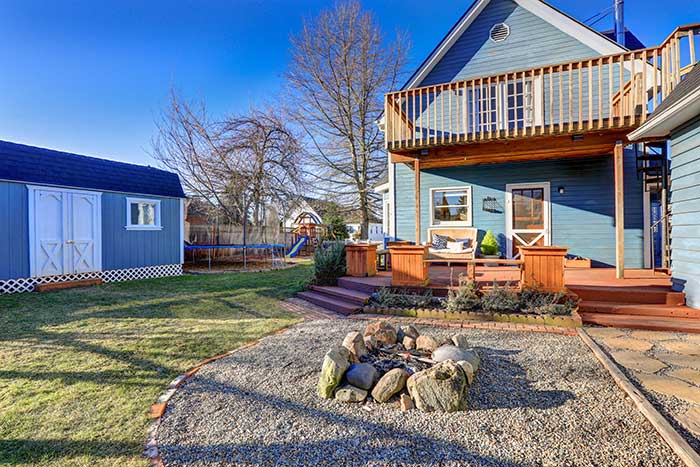 Underdecking: A Versatile Way to Transform Your Outdoor Area
You paid good money for your home, so why leave living spaces unused? One way to do that is to maximize the potential of your deck by installing an underdeck area. The possibilities are endless; lights, speakers, screen systems, lounge areas, and more can go under the deck. The shade presents plenty of opportunities for further use that you shouldn't pass up. You can even install ceiling fans and cooling systems to keep the underdeck comfortable and relaxing. Structured Home Services has plenty of experience delivering honest and thorough service to residents from Newnan to Fayetteville, GA. Given how critical underdecking is to the stability of your deck, we take extra care to ensure the materials we use are high-quality and are installed right. Fortunately, we hire talented craftsmen to work on your deck spaces. We're proud of the pristine and aesthetically-pleasing design we do. We wouldn't be able to do it without superior materials and unparalleled craftsmanship.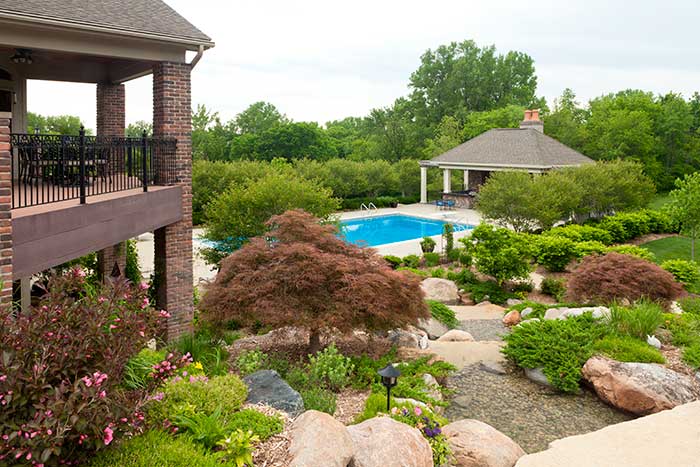 At-Home Deck and Underdeck Maintenance is Crucial
Don't neglect the underdeck. Generally speaking, you can care for your underdeck by maintaining the top of your deck. Structural damage is caused by factors that strike the top of your deck first. That's why it's so essential to stay on top of maintenance tasks on your deck. Don't allow your investment to fall apart. If you don't have one, Structured Home Services can install one that adds structural support and delivers more storage and living opportunities. If you already have an underdeck, then taking the time to keep your deck looking and functioning great resolves underdeck problems before they occur. For instance:
In the Spring, you should wash and seal the deck: Don't go overboard with cleaning (excessive cleaning can cause rot issues, among other maladies). Once a year will do. Choose a cloudy day, so the sun doesn't evaporate the cleaner. If your deck is made of wood, then use a paint roller, a garden sprayer, or a brush broom to apply a cleaner and don't allow it to pool. If you have a composite deck, be sure to use a soft brush. Don't use a pressure washer on composite materials. For vinyl decks, you'll want to use a stiff broom and scrub in a circular motion before rinsing thoroughly. Two days later, apply a sealer to the deck after sanding the deck and replacing missing screws or nails.
In the middle of the summer, inspect and perform whatever repairs you can: Check for signs of rot, check under the deck and make sure the piece that attaches the deck to the house is structurally sound. Inspect all other joists, posts, and beams for any damage. Go back to the surface of your deck and check for cracked planks or rotting boards. Lastly, make sure the railings are still secure.
When fall comes, prepare for winter by taking preventative measures: Fall is an excellent time to clean and seal the deck if you didn't get around to it during the Spring. In fact, performing these tasks is advisable when temperatures are milder, so Spring and Fall are perfect times to clean and seal the deck.
Quick and Thorough Underdeck Installation in Newnan, GA
At Structured Home Services, we perform quick and thorough underdeck installations. Believe it or not, an underdeck is an extremely affordable way to augment the beauty of your home and enhance its value. If you're planning a home addition, it isn't a bad idea to make sure the deck is structurally sound. Structured Home Services excels at customer service because we are dedicated to getting results. We're reliable and honest, and we guarantee you will love your new underdeck. Once we're done, you won't believe the freedom it gives you to reimagine how you use the living spaces in your home. Learn more about us and give us a call for a free consultation.
Schedule Your Free Estimate Today!