Skip to Content
Pool Pavilions in Newnan & Peachtree City
Design Your Backyard Pavilion
A pool pavilion is a perfect addition to your home because it can create a sanctuary to shield yourself from the heat while also adding an entertainment space to your backyard. Why travel to feel like you are on a vacation when you can take a vacation right in Georgia! A pool pavilion will protect you from overheating by providing a shady area to rest, eat, or host guests. With the option to add dining furniture, barbecues, and other kitchen tools, as well as a fan for extra comfort, a pool pavilion is completely customizable and a good way to expand your living space without being forced to do costly renovations on your home.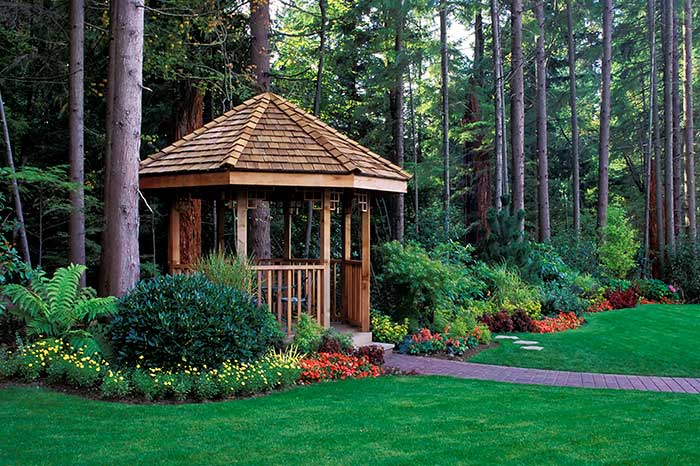 One-Of-A-Kind Pavilions
A pavilion is a free-standing structure and can, therefore, be erected quickly and affordable. You will work with our team to find the perfect size and place to add a pavilion to your outdoor living area without having to attach it to your home. Use natural stone or wood materials to create an effortless look, or pick out more unique types of material to create a one-of-a-kind look for your outdoor space. This design flexibility makes it easier to enjoy the benefits of having a pool pavilion without worrying about how it will fit into your yard or how much it will cost you.
We pride ourselves on fast and reliable installation and professional service. Our licensed contractors will work with you to design a space that you love using quality materials and innovative and trustworthy construction.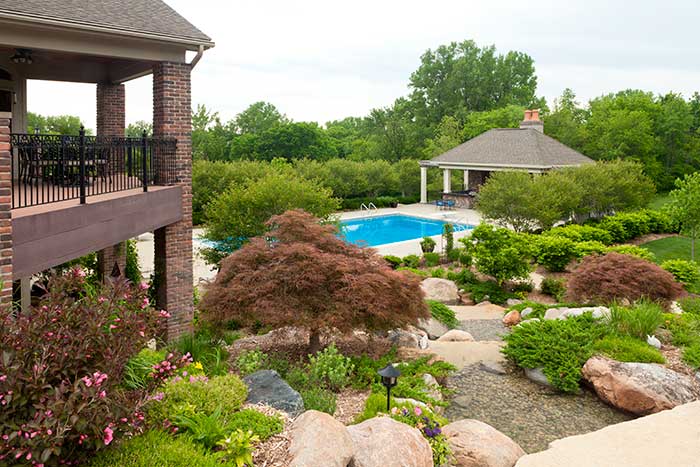 Space the Whole Family Can Enjoy
One of the biggest benefits of having a pool pavilion is it is a usable space for the whole family, as well as guests. Creating a shady area that can be enjoyed even in the hot sun is beneficial to children and adults and is a great way to bring together family members with different interests. Find the time to relax in a quiet space or install speakers or cooking areas to add to its function. This also means you can host events for larger groups of people by making use of outdoor space without having to worry about cleaning up the inside of your home.
An Easy Way to Upgrade Your Outdoor Living Space
Adding a pool pavilion makes your pool area much more livable. It is one of the easiest ways to upgrade your living space and increase the curbside appeal of your home without having to invest large amounts of money into creating new spaces or tearing down old ones. It gives the homeowner an opportunity to try out new design ideas without committing to an entire redesign of a room. The value of adding a pool pavilion to your home will show itself for years to come!
Schedule Your Free Estimate Today!