Skip to Content
Kitchen & Bathroom Remodel in Newnan & Peachtree City
Increase the Value of Your Georgia Home with a Kitchen or Bathroom Remodel
Most people decide to remodel an area of their home for one of two reasons: Either they are unsatisfied with the design aspects and wish to change things up, or it is not functioning the way they wish it to. At Structured Home Services, we can design the kitchen or bathroom of your dreams using our talented contractors and quality materials.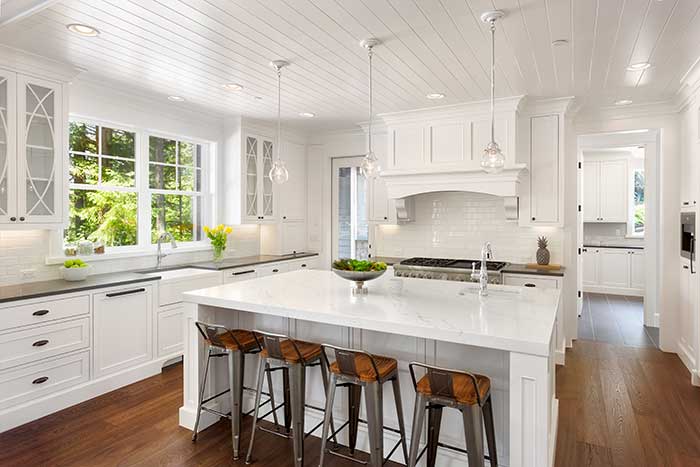 Design a Space You Love with a Kitchen Remodel
The kitchen is known as the hearth of the home because it can often be one of the most-used areas of a house. Wear and tear on floors and cabinets (particularly in families with children or pets) can turn the kitchen into an unsightly place. With a remodel done by our team of licensed professionals, you can design the kitchen of your dreams. Pick out different materials for cabinets, choose colors to bring out a sense of warmth, or add sleek new areas of design. We will work with you to create a functional space that offers enough storage for all your kitchen needs while remaining fresh and modern. No matter if your design sensibilities lean more toward a classic look or a chic minimalist approach, we can create what you're looking for!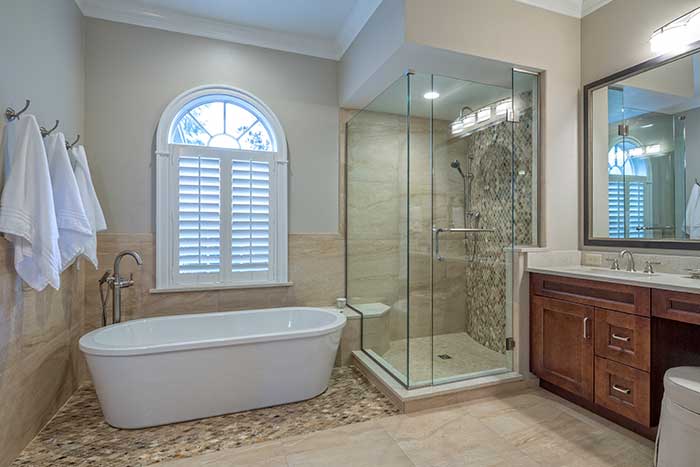 Extend the Life of Your Bathroom
The average person will spend about a year and a half of their lives in the bathroom, so why settle for a space you hate? Often, bathrooms are one of the most neglected places for design ideas, remaining outdated and unappealing for years before the owner decides it's time for a change. We can create a visually stunning bathroom with plenty of unique design features while addressing the structural and potentially damaging issues that can often occur in bathrooms. Because the bathroom is a hub for water and cleaning, dampness can seep into underlying materials, weakening the structure and attracting mold and mildew. A bathroom remodel can fix these problems and extend the life of your bathroom, so you don't ever have to worry about being stuck without it while you pay for repairs.
Making the Most of Your Space
A remodel can introduce new spaces for storage as well as upgrade cabinets and appliances to make the most of the space you have. If you wish to keep certain areas the same but change others, we can pinpoint exactly what you love about your current kitchen or bathroom and work from there. If your floor plan isn't working for you and you wish to start completely from scratch, we can also create a new one that focuses on making an aesthetically appealing space that doesn't lose its functionality. Don't ignore using areas of your home simply because they are outdated or inconvenient. Instead, trust in our staff to amplify the value of your home with an entire kitchen or bathroom remodel.
Schedule Your Free Estimate Today!