Skip to Content
Structured Home Services: Beautiful Home Additions
Thinking about having a child? Want to create a space for visiting relatives? Starting a new business? There are many reasons to build a home addition at your Peachtree City, GA home. However, the best reason to choose Structured Home Services is our ability to listen to your ideas and translate them into a functional space that meets your needs and desires. Whether you need a home office, a hobby room, a bedroom, or guest room, our experienced contractors and interior designs help build a space that marries form and function and delivers results you can enjoy for years to come. Our team is skilled at working while causing minimal disruption to the people living in your home. When we're done, you'll have a sunroom, entertainment room, and more, built from premium-grade materials.
If you have something creative in mind, our team isn't afraid to try something new. Contact us today for a free consultation.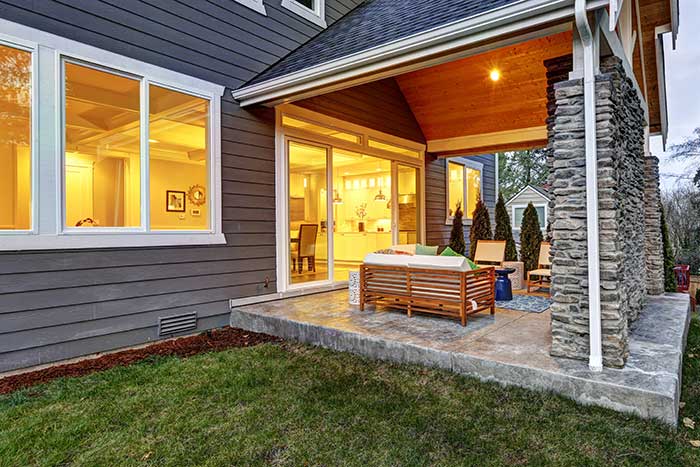 The Benefits of Home Addition Construction Are Endless
If moving to a new house isn't an option, then building an addition is a terrific solution to a cramped home. After all, spaces that are too small lead to stress and anxiety to everyone who lives in the house. Home additions resolve problems like this by seamlessly integrating an entirely new space with the rest of your house. Our team is skilled at matching the décor and design style of your house with the new room. Before you put your house on the market, consider the cost-effectiveness of adding a room instead. Home addition construction offers other benefits, including:
More space: The first benefit is the most obvious one. However, you might not be thinking of all the possibilities. Eventually, your home will be too small for your needs. Adding a small home addition – even a small second half bathroom – will open your home up and make it feel much more spacious.
Increased home value: Homeowners should always seek ways to improve their house's resale value. Home additions are a great way to do so, whether you're adding another bathroom, bedroom, or a sunroom.
More room for growing families: If your family is growing, now's the time to add another bedroom. Structured Home Services can add a nursery or another bedroom for a small child. Additions like this will make raising children much easier.
Can serve as a rental room: You can use the addition to rent to Airbnb guests or take on a renter, especially if the new room is semi-detached and has outdoor access.
They can be luxurious: Adding another bathroom allows you to fully-customize how it looks. We can add one to your master bedroom. Creating a master bathroom also helps to encourage a better work-life balance without having to transform an already used room and create the illusion of having a smaller house.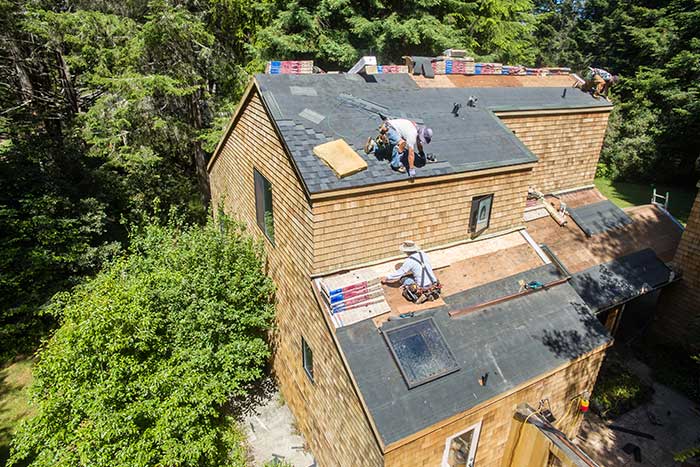 Invest Wisely By Trusting Our Home Addition Contractors
Your home is usually the most significant investment you can make, and the most substantial amount of capital you have reserved in one place. Because of this, it's essential to make sure you are getting the most out of the space you have, as well as keeping up with design trends and making home improvements as needed. One way to quickly increase the value of your real estate is to add an addition. Any amount of money put into adding value to your home is almost always recouped when you sell the house. By investing in professional construction and quality materials, you can make sure your addition is creating a more valuable and usable home. However, you want to make sure the job is done by capable home addition contractors. Structured Home Services has years of experience enhancing houses throughout Peachtree City, GA.
Contact Structured Home Services For Addition Construction
Our primary goal is to design a space that perfectly fits your needs and budget. This is why we offer free estimates on all home addition projects. We believe in being open, honest, and transparent throughout the addition process. Our reputation as residential contractors you can trust is based on the positive feedback from our past clients. In fact, they often return to us for re-roofing and underdeck construction.
Speak with a member of our team to find out how much it will cost to add the room you've always wanted to your home. We also know that additions can seem scary because of the potential for disturbance and lengthy projects. We aim to work with you and your family to finish the project within all established deadlines and design a schedule that best fits your needs, so your family can continue with their everyday lives while their home is being transformed.
Schedule Your Free Estimate Today!